February 18, 2017
Rio Grande Valley
Catholic Mens Fellowship
Annual Conference
A Deeper Understanding of the Holy Mass
A Biblical Walk Through the Mass – Understanding what we say and do in the liturgy.  Do you ever wish you could get more out of Mass? Discover how all the prayers, symbols, and rituals in the liturgy can come alive for us today once we understand their Biblical roots. From the sign of the cross and the Gloria to the Eucharistic prayers and Holy Communion. Join us for a Biblical tour of the Holy Mass and learn the profound meaning of what we are really saying and doing each week as we participate in these sacred mysteries.
Come join us for a day of fellowship, inspiration, education and encouragement. We'll grow together in knowledge and understanding of the Holy Mass (the source and summit of Christian Life) that will better enable us to live out and share our faith on a daily basis.  We have assembled four of the most dynamic, exciting and uplifting Catholic Christian speakers in one place, for a one day event to give you the tools and techniques of how to become an extraordinary Christian.
Come see our Eucharistic Miracles Exhibit from around the world!!!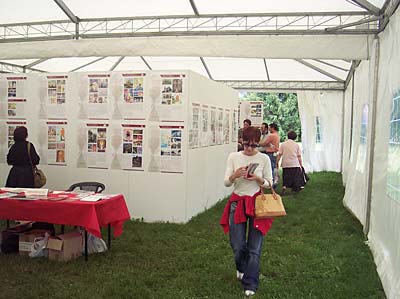 This conference is open to ALL – men, women and teenagers.

See our Ad in the January 2017 Issue of "The Valley Catholic".
Where: Our Lady of Sorrows School Gym – 1108 W. Hackberry Ave.  McAllen, Tx. 78501                                                                                                 For more information contact:
When:  February 18, 2017                                                               Call or Text
Sign In: 7:00 a.m – 8:00 a.m.                                           James Torline (956) 605-7276
Conference: 8:00 a.m. – 5:00 p.m.                                Dan Norman   (956) 789-8947
Holy Mass: 5:30 p.m.                                                       Tito Salinas      (956) 605-2077           Donation: $10.00  (includes lunch & drink)
***To register for this event, please "click on" the link above in the menu bar or use this "Register Online" button***
DOWNLOAD BULLETIN AD FOR YOUR PARISH
---
WESLACO

"MARIAN EVENT"

INFORMATION 
IN AFFILIATION AND SPONSORED BY:  
St. Joan of Arc  +  St. Pius X  +  San Martin de Porres
(2) Opportunities to see EWTN regular Featured Speaker: Dr. Edward Sri
Dr. Sri explains the Church's dogma: "Mary – The Immaculate Conception" and shows how this teaching is supported by Scripture. He describes how the Angel's greeting to Mary, "Hail, full of grace" (Luke 1:28), points to a deeper spiritual reality about her.
This video is from the program, "Mary: A Biblical Walk with the Blessed Mother," copyright Ascension Press, 2014. Used with permission.                            †ΩαΩαΩαΩαΩαΩαΩαΩαΩαΩαΩαΩαΩαΩαΩαΩαΩαΩαΩαΩαΩαΩαΩαΩαΩαΩαΩαΩαΩ†
Where: "Marian Event" at St. Joan of Arc Parish Hall – 109 S. Illinois Weslaco, Tx. 78596
When: February 17, 2017
Time: 6:00 – 9:00 p.m.                                                      For more information contact:        Donation: $5.00                                                                 Larry Mancha (713) 828-2799                                                                                                             larrymancha@yahoo.com
*** REGISTRATION LINK  IN "MENU BAR" ***
---
 The Rio Grande Valley Catholic Men's Fellowship is recognized by the Internal Revenue Service as a 501(c)(3)  Non-Profit Public Charity. All donations are tax-deductible. 
"Lay persons who devote themselves permanently or temporarily to some special service of the Church are obliged to acquire the appropriate formation which is required to fulfill their function properly and to carry it out conscientiously, zealously, and diligently." – Code of Canon Law, Canon 231